Advanced Google Ads Management Solutions To Take Your Campaign To The Next Level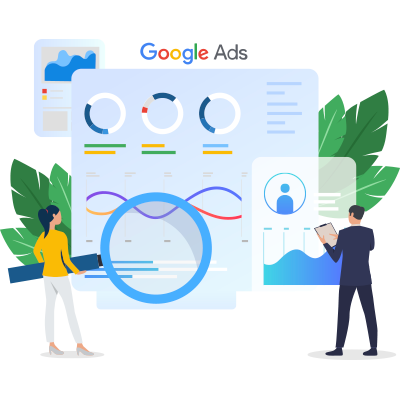 In today's highly competitive digital landscape, any business owner would agree to the fact that acquiring potential customers requires precision. At Samkit Digital, we believe that every lead is an opportunity waiting to be seized. With an innovative approach towards lead generation services, and advanced customer acquisition strategies, we are your go-to partner for business success and expansion.
We are a leading and trusted PPC advertising agency offering you tailored solutions and advanced strategies that drive results in your Google Ads campaign. With years of experience in the digital advertising arena, our team of experts deliver a perfect blend of strategy, innovation and advanced optimisation that helps your brand stay ahead of the curve and drives growth and success.
At Samkit Digital, we understand how proper utilisation of the potential of Google Ads can propel your business to the forefront of the digital world. We also understand that running a successful Google Ads campaign requires a highly focused and comprehensive approach. We go beyond being just another PPC advertising agency and with specialised expertise in Google Ads campaign optimisation, we deliver the results that you expect!
When it comes to any aspect of a Google Ads campaign, we are your trusted partner to help you navigate through the intricate ecosystem. With our commitment towards creating exceptional digital advertising campaigns, we use tailored Google Ads management strategies that ensure the visibility and growth of your brand in today's highly competitive digital landscape.
Join hands with Samkit Digital today, and let us make your campaign more than just a digital advertising strategy, making it the path to your brand's success!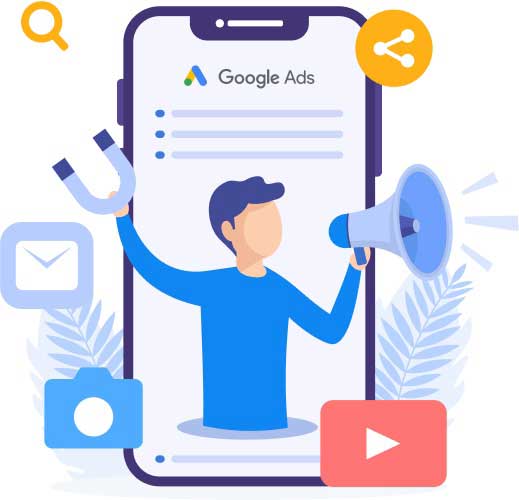 Google Ads Management That Makes The Actual Difference: What We Offer?
Samkit Digital is not just any other PPC advertising agency. We have been working in the field for several years running successful digital ad campaigns for numerous clients all across the UK. We have tailored our techniques and Google Ads management strategies to ensure that your campaign delivers the results you are looking for!
From specialised Google Ads campaign optimisation to ad copywriting services, we offer a full range of services from the start to the end. We help you seamlessly unleash the true potential of the platform- Google Ads. We craft exceptional and successful campaigns and specialised strategies that go beyond the conventional techniques, resonating with the target audience and driving tangible results.
Here are the key highlights of the services we offer when it comes to Google Ads management.
With our Google Ads management proficiency, you can be sure to get the results you expect. Take your brand to new heights of success with our specialised Google Ads campaign optimisation strategies and techniques. Let Samkit Digital lead your business to enhanced visibility, engagement and sustained growth. Talk to us now!
Elevating Your Reach with Targeted Google Ads: Why Choose Us?
At Samkit Digital, we redefine Google Ads management, infusing innovation and strategy to digital adventure campaigns. As a distinguished Google Ads PPC advertising agency, we don't just settle at conventional approaches. We approach Google Ads campaigns with precision, building campaigns that resonate with your audience, transcend competition, and take your brand to the top  of search results. Your success is our mission, and here's why you should trust us for your Google Ads management.
Enhance Brand Visibility With Our Expert Google Ads Management Services
Utilise the power of Google Ads with Samkit Digital by your side. Samkit Digital transforms your Google Ads campaign into an effective instrument for growth. Partner with us today, and start your journey of amplified reach, conversions, and make an extraordinary digital impact on your target audience. Your success is just a click away! Call us now!